If YOU are a Bitcoin user, or even better a person who understand not only what money is and how money works, but what Bitcoin is (crypto currency generally) and how Bitcoin Blockchain works,  can you tell some things are wrong and incorrect in this psy-op article?
Hints:
1- Try to find out what SDR actually is!
2- promoting gold coin, which THEY have easily controlled and manipulated (a.k.a Gold Certificates and of course Gold Standard IOU)
3- Do you think this group of Authors UNDERSTAND Cryptocurrency particularly the Bitcoin Blockchain?
4-A Lot of, if not the majority of Cryptocurrency users still does not UNDERSTAND about what they are using and how to use it effectively.
============
The Globalist One World Currency Will Look A Lot Like Bitcoin
This week the International Monetary Fund shocked some economic analysts with an announcement that America was "no longer first in the world" as a major economic growth engine. This stinging assertion falls exactly in line with the narrative out of the latest G20 summit; that the U.S. is fading away leaving the door open for countries like Germany and China to join forces and fill the power void. I wrote about this rising relationship between these two nations as well as the ongoing controlled demolition of America's economy in my article 'The New World Order Will Begin With Germany And China'.
I find it interesting that the IMF is once again taking the lead on perpetuating the image of a failing U.S., just as they often push for the concept of a single global currency system to replace the dollar as the world reserve. The most common faulty counter-argument I run into when outlining the globalist agenda to supplant the dollar with the Special Drawing Rights basket system is that "the IMF is a U.S. government controlled organization that would never undermine U.S. authority." Obviously, the people who make this argument have been thoroughly duped.
The IMF is constantly and actively undermining America's economic position, because the IMF is NOT an American controlled organization; its loyalty is to globalism as an ideology as well as the international financiers that dominate central banking. America's supposed "veto power" within the IMF is incidental and meaningless — it has not stopped the IMF from chasing the replacement of the the dollar structure and forming the fiscal ties that stand as the root of what they sometimes call the "global economic reset."
To illustrate how the IMF narrative supports the globalist narrative, I suggest comparing the 2009 "predictions" of George Soros on China replacing the U.S. as the world's economic engine to the IMF's latest analysis on the decline of America.
The IMF cares only about centralizing everything, from currency to trade to governance. If the sacrifice of the old world system (the U.S. dollar) is required to create their new world system, then that is what they will do. If you have read my article 'The Federal Reserve Is A Saboteur — And The "Experts" Are Oblivious', then you understand that the Fed is also perfectly on board with this plan for a global reset. The central bankers, regardless of the nation they happen to reside, stick together and function as agents of larger controlling organisms like the Bank for International Settlements.
The agenda is not really veiled in secrecy, as it has been openly admitted to on numerous occasions by globalist media outlets. Mohamed El-Erian, former CEO of PIMCO, recently praised the concept of using the IMF SDR as a world currency mechanism and as a means to combat "the rise of populism." However, the most "honest" of these incidences of admission was, of course, the article Get Ready For The Phoenix published in the Rothschild controlled magazine The Economist in 1988; an article which announced the beginning of a new global currency mechanism using the SDR as a bridge starting in 2018.
I have noticed in the past month that there has been a concerted disinformation campaign on the internet attempting to debunk the article from The Economist by stating that it "never really existed" and is merely a product of conspiracy websites. So, I will put that claim to rest right now, permanently, by pointing out that magazine and research archives completely unrelated to "conspiracy theory" have the Phoenix issue on record. It is undeniable — the article was indeed published by The Economist and does in fact exist.
Moving on…
Critics of the notion of a single global monetary framework tend to dismiss any evidence of the plan, usually due to their poor understanding of how currencies rise and fall and a poor understanding of the current monetary climate. They will argue that the SDR basket does not have the capacity to replace the dollar and that there is no other mechanism in the world with the liquidity to do so. In other words, "Where is this global currency going to come from?"
The fact is, it already exists, and it is right under their noses.
When The Economist wrote about a global currency being launched in 2018, they perhaps did not have a precise inkling back then on how it would come about. They do mention clearly the strategy of using the IMF's SDR as a stepping stone to that global currency, calling it the "Phoenix," as an example. They also mention the decline of the U.S. as being necessary in the wake of this shift into complete centralization.
These two events are taking place right now, with the American economy in steady and ever steeper destabilization, as well as the rise of the SDR basket as a "stopgap" for nations seeking to decouple from the dollar as the world reserve. But what about the currency itself? The SDR might be the framework that will reign in various nations under one nefarious economic umbrella, allowing the IMF to dictate currency exchange rates at will until their one world system can be established, but what will the average person ultimately be using as a unit of trade and how will the globalists maintain monetary subjugation over the public?
Cryptocurrency and the creation of blockchain technology is the answer.
When The Economist wrote about a global currency being initiated in 2018, they were not making a prediction, but a proclamation — a self fulfilling prophecy. This does not mean that the new currency will develop in an obvious and open way. In reality, I can't think of very many 4th generation psy-ops as clever as cryptocurrencies.
Consider this; after 2007/2008, the weakness of globalism and economic interdependency is exposed for all the world to see. It is a sacrifice the international banks are willing to make, because through the credit and derivatives crash they can now enforce extreme monetary policies. These policies will do nothing to save the general economy, but they will jeopardize the very currency and debt frameworks of some nations, including the U.S. The stage is set for a new and even greater crisis, a crisis which will soften the public to the idea of a single world monetary system and a single economic authority.
The massive flow of data which the globalists covet as a means of "total information awareness" is a double-edged sword. Sovereignty and liberty activists grow in awareness and in number and influence. Millions begin preparing to weather the potential crisis being engineered by the globalists. Methods of counteracting an economic downturn or currency implosion are fielded. Activists start bartering and buying up precious metals as a shield, and as an alternative unit of trade. The alternative market, at least the core of it, is born.
What is a power hungry cabal to do? How do they stop the natural progression of the revolution against them? Well, they don't stop it; instead, they attempt to redirect it to work for them. That is to say, they trick the liberty movement into helping them while letting us think we are poking them in the eye.
Enter cryptocurrencies like bitcoin. Bitcoin arrives seemingly from nowhere, conjured by a magical crypto-wizard by the name of Satoshi Nakamoto, a label supposed to represent a person or group of people that no one has ever seen or heard from. We are simply meant to have faith that they don't work for the NSA or a similar entity. But who cares who they are, right!? It doesn't matter because bitcoin is such a work of art it is nearly infallible — the perfect countermeasure to a monetary world lorded over by the dollar and the Federal Reserve.
Numerous libertarians and anarchists collectively orgasm. They join what appears to be a grassroots effort to bring bitcoin and blockchain technology into the mainstream. They stop trading as many of their fed notes for gold and silver as before and buy digital nothings instead. To question the validity of the idea elicits dramatic displays of indignance from the bitcoin cult bordering on zealotry. The "smartest guys in the room" know bitcoin is the solution to everything — don't you want to be one of those guys, too? Bitcoin is the way, the truth, the life…
Some of us are unconvinced, and even rather suspicious, and with good reason. For example, the advancement of cryptocurrencies into mainstream consciousness has been helped expertly by the corporate media, which frankly, does not make sense if they are a real threat to the central banking monolith. As they say, when the real revolution happens, it will not be televised. Bitcoin is televised everywhere.
On top of this, nearly all major international banks are ingraining blockchain tech and cryptocurrencies into their business models, including globalist foundation banks like Goldman Sachs. Goldman Sachs LOVES blockchain technology; they even refer to it as the "new technology of trust." Just take a look at their rave reviews on how it will change the world here.
What is Goldman's favorite aspect of the blockchain and crypto? The fact that every single transaction is compiled, cataloged and tracked in the blockchain "ledger."
For years, one of the major original selling points of bitcoin was that it was "anonymous." It always surprised me that so many people in the liberty movement bought into this scam. Surely after the revelations exposed by Edward Snowden and organizations like Wikileaks, it is utterly foolish to believe that anything in the digital world is truly "anonymous." The feds have been proving there is no anonymity, even in bitcoin, for some time, as multiple arrests using bitcoin tracking have indeed occurred when the FBI decided it was in their interest. Meaning, when the feds want to track bitcoin transactions, they can, and it does not matter how well the people involved covered their actions.
The early promise of anonymity in cryptocurrencies was a lie.
Thus, we have the reason why central bankers and international financial conglomerates are piling into bitcoin like it's the hottest tech stock on the Nasdaq. Imagine a trade system in which every single transaction is compiled and nothing is private; that is the blockchain.  Now, anonymity might not matter much when you are dealing with regular people, but what about when you are dealing with governments with the tendency towards corruption and the power to imprison and confiscate?
The loss of all privacy in trade IS the next quantum leap in monetary centralization, and cryptocurrencies achieve this in spectacular fashion. Not only this, but complete loss of privacy becomes rationalized, because without "transparency" the blockchain does not properly function.  This is what makes the blockchain different from all other digital trade mechanisms – with the blockchain, surveillance of transactions is no longer a violation of privacy rights, it is expected.
While the fantasy is that crypto is about decentralization and freedom, it is actually a key to institutionalizing the opposite. I believe the incredible amount of capital being dumped into blockchain developments by major financiers and verbal support from central bankers is a signal that blockchain technology IS the basis for the currency system of the "new world order."
While there is something to be said for crypto and its potential to limit fiat money, I still remain skeptical. Mainly because anyone can create a cryptocurrency out of thin air. Just look at the confusion building over bitcoin vs. ethereum; which tulip is worth more, everyone wonders? Being that crypto is not tangible and is completely based on perceived value according to perceived demand rather than real demand, I think it is fair to argue that cryptocurrencies rely entirely on hype and fad in order to maintain market strength. Not that regular fiat currencies are any better, but isn't that the point?
So where does it end? If ethereum replaces bitcoin like Facebook replaced MySpace, how is stability in any digital currency provided? Through the force of government and the backing of international banks, obviously. And whichever cryptocurrency system the bankers choose to back or create, that currency will destroy the value of all other crypto around it. Again, perception, not tangible value, rules over bitcoin and its peers, and institutional power often rules over perception.
The proclamations of The Economist of a world currency launch by 2018 are happening today, right on schedule, right in front of us. The blockchain is going to "change the world;" this has been excitedly announced by the very same banking elites the blockchain was supposedly engineered to defeat. When the next reserve currency system is established using the SDR basket as a foundation, I have no doubt it will be digital and based on the same exact tech that today's activists wrongly assume will set them free.
–
Hacking Team found a way to track and trace Bitcoin transactions, and the software is now in the wild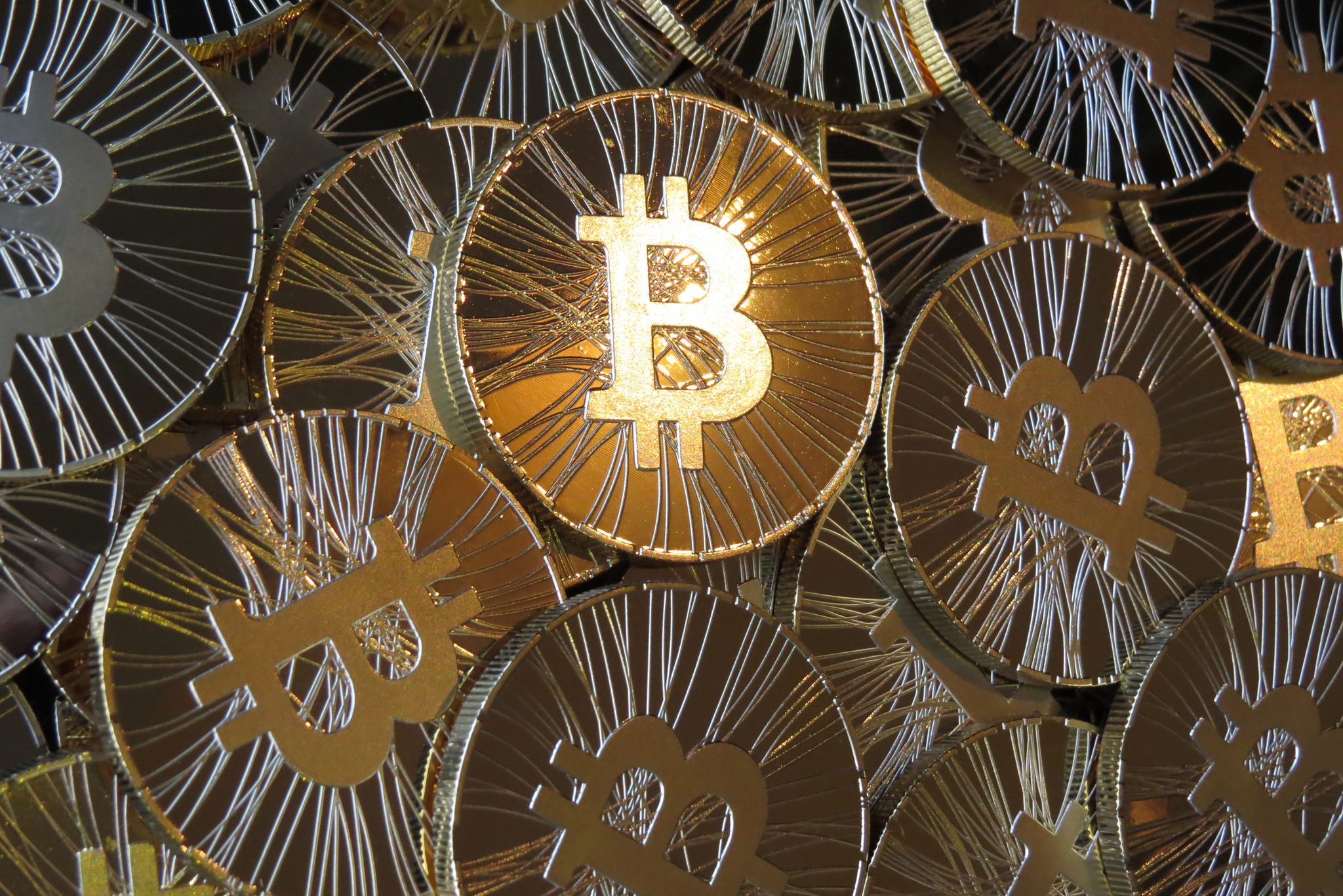 Notorious spyware vendor Hacking Team may have set the cat among the pigeons in the Bitcoin space with news that it has found a way to track Bitcoin transactions.
According to Ars Technica, among the 400GB of files released as part of a massive hack, the company developed a piece of software called Money Module that specifically targets cryptocurrency wallets in addition to other financial files.
The software is said to allow users to track and trace Bitcoin transactions, along with transactions involving altcoins, including Litecoin, Feathercoin and Namecoin.
Money Module is said to work by targeting a file on a given computer named "wallet.dat," as well as related files, and for malcode to get the password for this file when the user accesses their Bitcoins.
Having obtained the file, the person using the software could then try to break the password and, presuming they are successful, could either steal the Bitcoin (or other cryptocurrency) if so desired, but given Hacking Team clients include governments, track the funds of the user the file has been obtained from.
To make matters worse, due to the leak, the actual software in now in the wild and easily available, which means that individual hackers can now deploy it for nefarious activities.
-The Bitcoin myth
We've known for some time that Bitcoin isn't all it's cracked up to be in terms of being anonymous, and tracking Bitcoin transactions isn't just not impossible, it's dead easy. But tying that back to individual users, by name, has been another matter, until now.
The reality is that in 2015, as much as we'd like to think it's not, Bitcoin is about as secret as a traditional fiat money transfer; if your particular government wants to spy on what you're spending your Bitcoins on, the probability is that they can and will.
How many private companies or governments have taken Hacking Team up on the offer of the software isn't clear, but the Ars report does note that among the hacked information the governments of both Egypt and Saudi Arabia had corresponded with Hacking Team on the software; it's not a long stretch to suggest that those two are probably only the tip of the iceberg.
The 400GB of hacked files are still being reviewed by various media outlets, so expect more bad news in the coming days and weeks.
=
Coinbase Accused of Tracking Bitcoin Users, Notifying Cops of Transactions
It's a web of mistrust, accusations and outrage. It all started earlier this year when the Department of Homeland Security send Reddit a subpoena for the identities of some members of the DarkNetMarkets subreddit, an online community where users share information and discuss various online markets located on the "dark net," which is an euphemism used to describe services, sites and machines using anonymizing protocols such as TOR.
This is the current relationship between members of the DarkNetMarkets subreddit and the Bitcoin wallet hosting service, Coinbase.
On May 2nd, a Coinbase customer posted an ominous warning on Reddit, accompanied by screenshots, demonstrating that Coinbase is actively monitoring customer transactions. This particular user claims to have made a donation to Gwern Branwen, who is a researcher and the moderator of the DarkNetMarkets subreddit.
The complain went on to state:
"When I donated to gwern, I hadn't made any other transactions with Coinbase for two weeks or more. The only transaction in Coinbase for the last two weeks until right now is the gwern donation. It's no coincidence."
A second user followed with a post a day later stating,
"Last friday a user posted that after donating to one of Gwern's wallets coinbase sent him an email shortly after confirmed. Me being an inquisitive person and supporter of /u/gwern decided to give the theory a go and donated 5 dollars to the account. Well pics or it didn't happen right? Proof: http://imgur.com/XrzWwo4"
Then, after another day, a third user wrote about an even a worse experience; he claims in his post that he made a payment to a dark net market from his Coinbase account and local cops showed up at his house in an attempt to interview him about onine activities:
"I wasn't home yet from work, but my wife tells me local LE showed up and wanted to have a "chat". Asked if I or anone had ever ordered anything illicit in the mail. Said "nobody's in trouble, we're just following up on something that might be nothing""
Many more Reddit users have been railing against Coinbase and speculating about the reasons behind what appears to be clear monitoring of transactions, especially to wallet addresses associated with dark net markets or researchers, activists or dissidents.
A Coinbase spokesperson e-mailed a comment to The Daily Dot and said, "We don't comment on specific cases, however, Coinbase is required to monitor activity on its platform in accordance with the Bank Secrecy Act and other regulation governing all Money Service Businesses."
It was unclear how donations made to specific users constitute a violation of the Bank Secrecy Act.
Until Coinbase explains their monitoring activities in more detail, my recommendation would be to either stay away from their services or practice more caution when using them to make donations to people like Gwern Branwen, Edward Snowden or Ross Ulbricht.
Also, do not send Bitcoin to questionable address directly from your Coinbase account as Coinbase has a physical address for all their customers; if you do need to make anonymous donations or payments to certain individuals, withdraw all your Bitcoin from Coinbase and then make use of a Bitcoin mixing service like bitmixer.io.
Bitcoin is a revolutionary technology which can facilitate anonymous and safe transactions, but it is not anonymous by default. Learn about it and use it correctly before assuming anonymity.
---
Virgil Vaduva is a Libertarian security professional, journalist, photographer and overall liberty freak.  He spent most of his life in Communist Romania and participated in the 1989 street protests which led to the collapse of the Ceausescu regime. He can be reached at vvaduva at truthvoice.com.