Tiến Trình Củng Cố Nhu Cầu Tập Trung Quyền Lực và Niềm Tin Nhà Nước Quốc Gia
Tạo Khủng Hoảng Liên Tục
1-behind the market crash: the smoke and mirrors of corporate
2-"The Banksters Did It": The Central Banks Have Engineered
3-The Rise Of The Inhumanes — Paul Craig Roberts
4-http://www.paulcraigroberts.org/2015/09/04/quarterly-call-support-latest-column/
Smoke and Mirrors of Corporate Buybacks Behind the Market Crash 

Thủ đoạn khủng bố đời sống và tâm lý toàn cầu của bọn tập đoàn quyền lực đang đến giai đoạn gay gắt và tàn bạo.  Từ khủng hoảng quân sự, tranh chấp biên giới, đến khủng hoảng kinh tế tài chính, và "di dân tị nạn"… Tất cả nhằm khủng bố tâm lý quần chúng cho mục tiêu thành lập một hệ thống nhà nước tập quyền đầy quyền lực sinh sát rộng lớn hơn nữa.
Chỉ trong hơn thập niên qua, kể từ cái mốc 911, quyền lực nhà nước (cảnh sát, quân đội) đã được tăng cường nới rộng. Mức nới rộng quyền lực này đã xóa mờ  tất cả những "quyền hiến định", không chỉ ở Mỹ, mà khắp mọi nơi, tất cả các định chế nhà nước toàn thế giới tuyên bố thông qua nhiều đạo luật để "bảo vệ xã hội, an ninh quốc gia, và ổn định kinh tế..v.v"  không có ngoại lệ., có lẽ trừ Thụy Sĩ!!!
Thế nhưng khủng hoảng, chiến tranh, khủng bố, khủng hoảng kinh tế tài chính  v.v liên tục xảy ra. Hiện nay hệ quả trực tiếp sau Hy Lạp là vấn nạn khủng hoảng di dân tị nạn tại Âu Châu. Có ai nhớ tên tổng thống Pháp đã "mở lời" về nhu cầu cần một nhà nước Âu Châu tập quyền để giải quyết khủng hoảng???
Và chúng ta thấy, dù bằng chứng rõ ràng là "nhà nước" "bất lực" trước các cuộc khủng hoảng này, nhưng toàn bộ giới truyền thông chính qui đều đồng ca bài "chúng ta cần nhà nước tập quyền để giải quyết khủng hoảng!!!".
Thật sự, chính hệ thống quyền lực đã và đang dàn dựng tạo ra những khủng hoảng đó. Chúng đẻ ra ISIL, cài bẫy những vụ khủng bố nhỏ địa phương (false Flags- Psyop) và chính Nhà nước và các ngân hàng trung ương quốc gia và quốc tế cấu kết " IN HÀNG LOẠT TIỀN " (Quantative Easing- cho các tập đoàn tài chính để tạo những vụ khủng hoảng thị trường từ Âu Mỹ cho đến Trung Quốc với những vụ "bốc hơi" hàng ngàn tỉ Mỹ Kim… Các ngân hàng trung ương cho các tập đoàn tài chính "vay" với lãi xuất cực thấp.. để chúng mua lại chính "chứng khoán" không còn lợi nhuận của chúng, khiến các cá nhân tưởng bở thị trường đang vận hành tốt và lợi nhuận sẽ tăng, đổ sô mua những "loại chứng khoán" đang xuống này! Hệ quả là…khi sự thật phơi bày…nó tụt giá không "thắng".. và người ta mất hết …Các công ty tài chính đầu tư đã vơ vét hàng ngàn tỉ từ những kẻ nhẹ dạ tham lam này..Sau đó bọn chúng chỉ "trả nợ "lại cho các ngân hàng trung ương với lãi xuất rẻ mạt! Chúng làm giầu nhanh gọn bằng cách cướp trắng của bao triệu gia đình quần chúng khắp nơi!
Mục tiêu làm cho đa số dân chúng phải chật vật khó khăn, lo sợ… Từ đó hệ thống thông tin rỉ rả nhồi nhét "tín lý quốc gia nhà nước" là giải pháp duy nhất cho những khủng hoảng do chính bọn Nhà nước và tập đoàn lợi nhuận này tạo ra. Và cái quốc gia nhà nước phải được nới quyền và tập trung nơi định chế "quốc tế" để giải quyết vấn nạn có kích thước lớn "toàn cầu"!
Thế nhưng tại sao quần chúng vẫn không thức tỉnh với nền kinh tế sòng bài cá độ, đếm cua trong lỗ này??? Vẫn không thức tỉnh với trò bạo ngược củng cố tín lý quyền lực nhà nước "tận thiện" trên chính ngay sinh mạng đời sống an nguy của họ từ  bọn nhà nước chính phủ như thế này???
Vấn đề là HỆ THỐNG và ĐỊNH CHẾ NHÀ NƯỚC chính là THỦ PHẠM, nhưng các "chuyên gia" Tả Hũu lai đang chơi trò bóng chuyền chữ nghĩa, Đó là một đám "Hũu đại bản" đổ thừa tại chính sách "xã hội chủ nghĩa" bao cấp của Âu Mỹ (như Hy Lạp) nên nhà nước cạn tiền nặng gánh nợ nần; Đám "Tả" lại đổ thừa tại chủ nghĩa tư bản và tại "chính phủ" ít quyền hạn v.v  TẤT CẢ ĐỀU ĐÚNG MỘT NỬA và dấu nhẹm một nửa sự thật  chủ yếu!!!
Băng hoại khủng hoảng vì tranh giành quyền lực, dựa vào quyền lực và thao túng quyền lực. Vì quyền lực bảo vệ và nuôi dưỡng băng hoại.  Khi định chế quyền lực còn được tôn thờ, trân trọng, thì mọi năng lực thủ đoạn đều dồn vào "xây dựng củng cố" quyền lực. Và  khi người dân còn  tin vào quyền lực tận thiện nhà nước chính phủ, người dân mất hẳn tính tự tin, tự do và tự trách nhiệm tương tác, quan tâm với nhau. Mất tính tự tin, tự trách nhiệm tương tác, người ta trở nên mặc nhiên chính đáng hóa cho hành xử ích kỷ và tàn độc vì lý do "sinh tồn"! Người ta không còn đủ tâm ý để tương tác quan tâm đến với nhau, không còn ý hướng giải quyết những trao đổi tranh chấp với nhau bằng thỏa thuận, thỏa hiệp, lòng quan tâm thông cảm đồng loại … Tất cả cứ "nhờ pháp luật" giải quyết và chờ nhà nước đưa ra giải pháp cho mọi vấn nạn. Tham nhũng móc ngoặc, gian lận tranh cử v.v  để đạt vị trí thượng phong  gian lận "hợp pháp" trong giao dịch xã hội …Chính là từ cái "quyền lực chính phủ nhà nước" này mà ra cả..
Đó là lý do duy nhất của thủ đoạn "chia để trị", ly gián, gây căm thù đố kỵ giữa quần chúng để củng cố vai trò Nhà Nước pháp quyền! Vai trò đại bản "sáng tạo sản phẩm",  ban phát công ăn việc làm một cách bóc lột!!! Thực chất chỉ là lũ ăn cắp trí tuệ và bất lương!
Tùy mỗi quí độc giả vậy! Xin tham khảo những nguồn thông tin và chi tiết thống kê dưới đây và tự qui kết cho mình và gia đình mình!
Nhân Chủ
=
NGUỒN THAM KHẢO CHI TIẾT
"The Banksters Did It": The Central Banks Have Engineered This Financial Collapse
By James Corbett
Global Research, August 26, 2015
The Corbett Report 25 August 2015
Url of this article:
http://www.globalresearch.ca/the-banksters-did-it-the-central-banks-have-engineered-this-financial-collapse/5471914
Good news, everybody! The markets are rebounding! Yes, we just a hit a minor bump in the road there, but don't worry, everything is back to normal now. Let's forget about the tail end of last week and this week's Black Monday, shall we? Pay no mind to the uncomfortable low lights of the global stock rout:
Nope, nothing to see here. And now that this dead cat bounce is underway, surely there will be no more commodity deflation or global economic slowdown or worldwide currency war orhistorically unprecedented bond bubbles to worry about, right?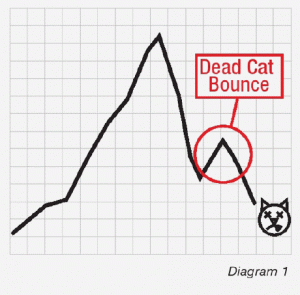 OK, enough sarcasm. Readers of this column will know by now that the phony baloney stock markets, manipulated as they are from top to bottom and juiced as they are on the Fed's QE heroin, are no longer reflective of economic reality. The only question is how far this particular dead cat market will bounce, and whether it will be helped along with more heroin from the Fed.
But there is already one vitally important take away from these events that the independent media must articulate now, before it's too late. Namely: This crisis was engineered by the central banks. It is their fault.
Let me repeat that again in case you missed it: This crisis was engineered by the central banks.
This point is not even controversial. It has been the universal consensus of institutions ranging from the Bank for International Settlements to the Official Monetary and Financial Institutions Forum, and from OECD officials toformer Fed Governors and even Alan "Bubbles" Greenspan himself.
In fact, analyst after analyst and pundit after pundit–including the most mainstream of mainstream publications–have been sounding the alarm on the stock market bubble for much of the past year.
This tells us two things: the current market mayhem was perfectly predictable (and predicted), and the central banks not only stayed the course but actually doubled down with more and more QE injections.
It is the central banks that have created this mess, and what's more they have created this mess in the full knowledge that their actions would lead to disaster. And now, one can be sure, the same central bankers and their political puppet mouthpieces will use this crisis to continue the construction of the "New World Order" that they called for in the wake of the 2008 collapse.
Anyone who can't see the endgame now–global government by the bankers, of the bankers and for the bankers–is either blind or wilfully ignorant.
It is especially important to state these obvious truths now, because we can already see a false narrative underway. This narrative has two main thrusts: one is to paint China as the culprit for the global downturn and the other is to assume that only central banks can save the day (with even greater liquidity injections and even deeper rate cuts).
The China-as-economic-villain narrative ranges from the subdued ("China's 'Black Monday' sends markets reeling across the globe") to the blatant ("Chinese Economy Causes Markets to Fall") to the silly ("Don Yuan Causes Heartbreak"), but they all convey the same message: China has brought this on the world all by itself. It's not that China is reacting to a global monetary environment created by the Fed and fostered by other central banks, or a global economic slowdown that is biting into a heavily export-driven economy, or the conflicting pressures on the country as it tries to navigate its way toward global reserve currency status. Nope, it's just a bull in a china shop (or is that a China in a bull market?) knocking things over and causing mayhem (Trump was right!).
The only-central-banks-can-save-us narrative is even more infantile, but also more dangerous. We are told that the crash came because China's central bank failed to act. We are told that it's now up to Turkey's central bank to bolster the flagging lira. We are told that the Lehman collapse occurred because of too little central bank intervention. We are told that only the European Central Bank is capable of "riding to the rescue" and preventing a market rout.
In other words the very same institutions that engineered this crisis are the only ones that can save us.
It is the height of insanity that anyone would believe this nonsense, but then again the world fell for it after Lehman, and they're likely to fall for it again. Unless we spread the word.
The banksters did it. And unless we derail their agenda, they're going to do it again.
Disclaimer: The contents of this article are of sole responsibility of the author(s). The Centre for Research on Globalization will not be responsible for any inaccurate or incorrect statement in this article.
xxxxxxxxxxxxxxx
Behind the Market Crash: The Smoke and Mirrors of Corporate Buybacks
Sharmini Peries: The Dow Jones trading took a deep drive this week, dropping over 1,000 points in the first 20 minutes of trading. It is now slowly reversing itself, but it was the greatest loss in trading since the 2010 crash. Here to discuss all of this, we're joined by Michael Hudson. Michael Hudson is a distinguished research professor of economics at the University of Missouri, Kansas City. His latest book, which we promise to unpack in detail very soon, is Killing the Host: How Financial Parasites and Debt Destroy Global Economy. You can get a digital download of it at CounterPunch. Michael, thank you so much for joining us.
Michael Hudson: Good to be here. And the hard print will be out in another two weeks from Amazon.
Peries: Look forward to it, Michael. So Michael, some mainstream news outlets are saying that this is the China contagion. They need someone to blame. What's causing all of this?
Hudson: Not China. China's simply back to the level that it was earlier in the year. One of the problems with the Chinese market that is quite different from the American and European market is that a lot of the big Chinese banks have lent to small lenders, sort of small wholesale lenders, that in turn have lent to retail people. And a lot of Chinese are trying to get ahead by borrowing money to buy real estate or to buy stocks. So there are these intermediaries, these non-bank intermediaries, sort of like real estate brokers, who borrowed big money from banks and lent it out to a lot of little people. And once the small people got in it's like odd lot traders in the United States, small traders, you know that the boom is over.
What you're having now is a lot of small speculators have lost their money. And that's put the squeeze on the non-bank speculators. But that's something almost unique in China. Most Americans and most European families don't borrow to go into the market. Most of the market is indeed funded by debt, but it's funded by bank lending and huge, huge leverage borrowings for all of this.
This is what most of the commentators don't get. All this market run-up we've seen in the last year or two has been by the Federal Reserve making credit available to banks at about one-tenth of 1 percent. The banks have lent to big institutional traders and speculators thinking, well gee, if we can borrow at 1 percent and buy stocks that yield maybe 5 or 6 percent, then we can make the arbitrage. So they've made a 5 percent arbitrage by buying, but they've also now lost 10 percent, maybe 20 percent on the capital.
What we're seeing is that short-term thinking really hasn't taken into account the long run. And that's why this is very much like the Long-Term Capital Management crash in 1997, when the two Nobel prize winners who calculated how the economy works and lives in the short term found out that all of a sudden the short term has to come back to the long term.
Now, it's amazing how today's press doesn't get it. For instance, in theNew York Times Paul Krugman, who you can almost always depend to be wrong where money and credit are involved, said that the problem is a savings glut. People have too many savings. Well, we know that they don't in America have too many savings. We're in a debt deflation now. The 99
percent of the people are so busy paying off their debt that what is counted as savings here is just paying down the debt. That's why they don't have enough money to buy goods and services, and so sales are falling. That means that profits are falling. And people finally realized that wait a minute, with companies not making more profits they're not going to be able to pay the dividends.
Well, companies themselves have been causing this crisis as much as speculators, because companies like Amazon, like Google, or Apple especially, have been borrowing money to buy their own stock. Corporate activists, stockholder activists, have told these companies, we want you to put us on the board because we want you to borrow at 1 percent to buy your stock yielding 5 percent. You'll get rich in no time. So these stock buybacks by Apple and by other companies at high prices can push up their stock price in the short term. But when prices crash, their net worth is all of a sudden plunging. And so we're in a classic debt deflation.
Peries: Michael, explain how buybacks are actually causing this. I don't think ordinary people quite understand that.
Hudson: Well, what they cause is the runup–companies are under pressure. The managers are paid according to how well they can make a stock price go up. And they think, why should we invest in long-term research and development or long-term developments when we can use the earnings we have just to buy our own stock, and that'll push them up even without investing, without hiring, without producing more. We can make the stock go up by financial engineering. By using our earnings to buy [their own] stock.
So what you have is empty earnings. You've had stock prices going up without corporate earnings really going up. If you buy back your stock and you retire the shares, then earnings per shares go up. But all of a sudden the whole world realizes that this is all financial engineering, doing it with mirrors, and it's not real. There's been no real gain in industrial profitability. There's just been a diversion of corporate income into the financial markets instead of tangible new investment in hiring.
Peries: Michael, Lawrence Summers is tweeting, he writes, as in August 1997, 1998, 2007 and 2008, we could be in the early stages of a very serious situation, which I think we can attribute some of the blame to him. What do you make of that comment, and is that so? Is this the beginnings of a bigger problem?
Hudson: I wish he would have said what he means by 'situation'. What people don't realize usually, and especially what Lawrence Summers doesn't realize, is that there are two economies. When he means a bad situation, that means for his constituency. The 1 percent. The 1 percent think oh, we're going to be losing in the asset markets. But the 1 percent has been making money by getting the 99 percent into debt. By squeezing more work out of them. By keeping wages low and by starving the market so that there's nobody to buy the goods that they produce.
So the problem is in the real economy, not the financial economy. But Lawrence Summers and the Federal Reserve all of a sudden say look, we don't care about the real economy. We care about the stock market. And what you've seen in the last few years, two years I'd say, of the stock runup, is something unique. For the first time the central banks of America, even Switzerland and Europe, are talking about the role of the central bank is to inflate asset prices. Well, the traditional reason for central banks that they gave is to stop inflation. And yet now they're trying to inflate the stock market. The Federal Reserve has been trying to push up the stock market purely by financial engineering, by making this low interest rate and quantitative easing.
The Wall Street Journal gets it wrong, too, on its editorial page. You have an op-ed by Gerald  O'Driscoll, who used to be on the board of the Dallas Federal Reserve, saying gee, the problem with low interest rates is it encourages long-term investment because people can take their time. Well, that's crazy Austrian theory. The real problem is that low interest rates provide money to short-term speculators. All this credit has been used not for the long term, not for investment at all, but just speculation. And when you have speculation, a little bit of a drop in the market can wipe out all of the capital that's invested.
So what you had this morning in the stock market was a huge wipeout of borrowed money on which people thought the market would go up, and the Federal Reserve would be able to inflate prices. The job of the Federal Reserve is to increase the price of wealth and stocks and real estate relative to labor. The Federal Reserve is sort of waging class war. It wants to increase the assets of the 1 percent relative to the earnings of the 99 percent, and we're seeing the fact that this, the effect of this class war is so successful it's plunged the economy into debt, slowed the economy, and led to the crisis we have today.
Peries: Michael, just one last question. Most ordinary people are sitting back saying well, it's a stock market crash. I don't have anything in the market. And so I don't have to really worry about it. What do you say to them, and how are they going to feel the impact of this?
Hudson: It's not going to affect them all that much. The fact is that so much of the money in the market was speculative capital that it really isn't going to affect them much. And it certainly isn't going to affect China all that much. China is trying to develop an internal market. It has other problems, and the market is not going to affect either China's economy or this. But when the 1 percent lose money, they scream like anything, and they say it's the job of the 99 percent to bail them out.
Peries: What about your retirement savings, and so on?
Hudson: Well, if the savings are invested in the stock market in speculative hedge funds they'd lose, but very few savings are. The savings have already gone way, way up from the market. And the market is only down to what it was earlier this year. So the people have not really suffered very much at all. They've only not made as big of gains as they would have hoped for, but they're not affected.
====
Whither The Economy?
Paul Craig Roberts
The great problem with corporate capitalism is that publicly owned companies have short time horizons. Unlike a privately owned business, the top executives of a publicly owned corporation generally come to their positions late in life. Consequently, they have a few years in which to make their fortune.
As a consequence of the short-sightedness of reformers and Congress, the annual salaries of top executives were capped at $1 million. Amounts in excess are not deductible for the company as an expense. The exception is "performance-related" pay, which has no limit. The result is that the major part of executive pay comes in the form of performance bonuses. Performance means a rise in the price of the company's shares.
Performance bonuses can be honestly obtained by good management or mere luck that results in a rise in the company's profits. However, there are a number of ways in which performance bonuses can be less legitimately obtained, almost all of which result in short-term gains to executives and shareholders and long-term damage to the corporation and economy.
Replacing American workers with foreign workers is one way. The collapse of communism in Russia and China and the collapse of socialism in India resulted in the under-utilized Indian and Chinese labor forces becoming available to American corporations. Pushed by "shareholder advocates," Wall Street, and large retailers, US manufacturing corporations began closing their manufacturing plants in the US and producing offshore the goods, and later the services, that they market to Americans.
From the standpoint of the short-term interests of executives and shareholders, this decision made sense. But to transform manufacturing companies into marketing companies, as happened for example to Apple Computer, which apparently does not own a single factory, was a strategic mistake for the long-term. By offshoring the production of their products, US corporations transferred technology, physical plant, and business knowhow to China. American corporations are now dependent on China, a country that the idiots in Washington are endeavoring to turn into an enemy.
Further downside comes from the fact that research, development, and innovation are connected to the manufacturing process, because it is difficult for these important functions to be successful in a sterile atmosphere removed from the production process. As time goes by, US companies are transformed from manufacturing enterprises into sales organizations and lose connection to the work process, and these functions relocate abroad with the manufacturing jobs.
Offshoring manufacturing jobs left Americans with fewer high-value-added well-paid jobs, and the US middle class downsized. Ladders of upward mobility were taken down. Income and wealth distributions worsened. In effect, the One Percent got richer by giving away US incomes and GDP to China. Economists who shilled for the offshoring corporations promised new and better jobs to take the place of the lost manufacturing jobs, but as I have pointed out for years, there is no sign of these promised jobs in the payroll jobs releases or ten-year jobs projections.
Jobs offshoring began with manufacturing, but the rise of the high speed Internet made it possible to move offshore tradable professional skills, such as software engineering, Information Technology, various forms of engineering, architecture, accounting, and even the medical reading of MRIs and CT-Scans. The jobs and careers of university graduates were sent abroad and denied to Americans. Many of the jobs that remained in the US were given to foreign workers brought in on H1-B and L-1 work visas based on the obviously false claim that there was a shortage of talent in the US.
The gains in executive bonuses and shareholder capital gains were achieved by destroying the economic prospects of millions of Americans and by reducing the growth potential of the US economy. In the long-run this means the demise of the US as a world power. As I forecast in 2004, "the US will be a Third World country in 20 years."
As jobs offshoring ran its course and had fewer remaining gains to offer the One Percent, short-term greed turned to new ways of wrecking both corporations and the US economy in behalf of executive and shareholder gains. Executives of utility companies, for example, forewent maintenance and upgrades and used the money instead to buy back their own shares. If you have ever wondered why you can't get faster Internet in your area or why your electricity is constantly interrupted, this is probably the cause.
Executives also use the company's profits to repurchase shares, and when they lack profits executives arrange bank loans to the companies in order to buy back shares. Executive "performance pay" goes up, but the corporations are left more heavily indebted and thus more vulnerable to recession and foreign competition. In recent years, buybacks and dividends have used up most of corporate profits, leaving the corporations bereft of updates and reserves.
Publicly owned capitalism's short-term time horizon is also apparent with regard to nature's resources and the environment. Ecological economists, such as Herman Daly, have established the fact that environmental destruction is the consequence of corporations moving many of the waste costs associated with their activities off their profit and loss statements and onto the environment. As other ways of artificially raising corporate profits and share prices become exhausted, expect corporations to push harder against pollution control measures. As the environment declines in its ability to produce new resources and to absorb wastes or pollution—for example the large growing dead areas in the Gulf of Mexico—the planet's ability to sustain life withers.
President Richard Nixon established the Environmental Protection Agency in order to reduce the external or social costs that corporations impose on the environment. However, the polluting industries were not slow in taking over or capturing the agency, as University of Chicago economist George Stigler predicted.
A basis of economic theory is the absurd assumption that man-made capital is a perfect substitute for nature's capital. This means that if the environment is used up and ruined, not to worry. Innovation and technology will substitute for nature. This absurd foundation of economic theory is why there are so few ecological economists. Economics teaches not to worry about the environment.
To sum up, the One Percent have enriched themselves at the expense of the economy's potential and everyone else.
Where does the economy stand at the present time, a question on many of your minds? I am not a seer. Nevertheless, various things are obvious. In the US consumer demand is constrained by high debt and the absence of growth in real median family income. Evidence of the constrained US consumer shows up in lackluster real retail sales and in year-over-year declines in factory orders. On September 2, Zero Hedge reported that factory orders had fallen for 9 consecutive months.
As I point out, the monthly payroll jobs announcements are always overblown and consist largely of lowly-paid, part-time, domestic service employment. The 5.3% unemployment rate is phony, because it does not count any discouraged workers, and there are millions of them. Indeed, the absence of jobs is the reason the labor force participation rate has continually declined, a contradiction to the alleged recovery. On September 1, the Economic Cycle Research Institute reported that the US government's data on employment/population ratios by education shows that the employment/population ratio for those with high school and college diplomas is lower now than when the alleged economic recovery began in June 2009. The only job gains have been for those without a high school diploma, the cheapest labor available in the US. Clearly, these are not jobs that will produce any rebound in consumer demand. And clearly education is not the answer.
The main economic releases from Washington—the ones that make the headline news: the unemployment rate, payroll jobs, GDP, and the consumer price index—are worthless. The unemployment rate does not include millions of unemployed, the CPI is rigged to undercount inflation, and as inflation is undercounted, real GDP is over-reported. Indeed, in my opinion and that of economic-statistician John Williams of shadowstats.com, nominal GDP deflated with a correct measure of inflation shows essentially no growth during the alleged recovery. What the government and financial media call economic growth is essentially price rises or inflation.
What is happening to America is that all of the surplus in the system accumulated over decades of success is being used up. Americans have had no interest income from their savings since the Federal Reserve decided to print trillions of dollars with which to purchase the troubled financial assets of a small handful of mega-banks. In other words, the Federal Reserve decided that, contrary to the propaganda about serving the public interest, the Fed exists to serve a few oversized banks, not the American people or their economy. As an institution, the Federal Reserve is so corrupt that it should be shut down.
The elderly avoid the stock market, because a decline can be long-lasting and eat up a large chunk of one's savings. The same can happen from long-term bonds. Therefore, older people prefer shorter term interest instruments. The Federal Reserve's zero interest rate policy means that older people are using up their savings, at the expense of their peace of mind and their heirs, in order to prevent a collapse in their standard of living. The elderly are also drawing down their savings in support of unemployed children and grandchildren. Unable to find jobs that will support the formation of a household or even an individual existence, many young college educated Americans are living with parents or grandparents, something I have not previously seen in my lifetime.
All the while the corrupt financial media pump us full of good economic news.
Many readers want to know if the stock market decline is over. It remains to be seen. In my opinion two opposite forces are at work. Based on earnings and the economy's prospects, stocks are overvalued. However, the appearance of a successful economy is important to Washington's power, and this brings in the Plunge Protection Team, a US Treasury/Federal Reserve team that intervenes to support the market. Wall Street managed to get the team created in 1988, and in the recent troubled days there are signs of it in operation. For example, suddenly during a time of market decline strong purchasing appeared, arresting the decline. Normally, optimistic purchasers who interpret declines as buying opportunities wait until the decline is over. They do not buy into the middle of a decline.
Today most stock purchases are made by money managers, such as mutual funds and pension funds. Individuals do not account for much of the market. Money managers are judged by their performance relative to their peers. As long as they move up or down with their peers, they are safe. Once the professionals see that government is supporting the market, they support it. This behavior is bolstered by greed. Participants want the market to go up, not down. Therefore, even if money managers understand that stocks are a bubble, they will support the bubble as long as they think the Plunge Protection Team is holding up the market. The unanswered question in the minds of money managers is whether the Treasury and Fed are committed to maintaining an overvalued market or whether they are just holding it up long enough for their well-connected friends to get out. Only time will tell.
My book,
The Failure of Laissez Faire Capitalism and Economic Dissolution of the West
, will introduce you to the damage done by jobs offshoring and to the mistaken assumption of economists that the environment puts no constraints on economic growth.
The other part of the story comes from Michael Hudson, who explains the financialization of the economy and the transformation of the financial sector, which once financed the production of real goods and services, into a money-sucking leach that sucks all life out of the economy into its own profits. I recently posted a link to Pam Martens' review of his book,
Killing The Host
.
If you can absorb my book, Michael Hudson's book, and one of Herman Daly's books, you will have a much firmer grasp on economics than economists have. Go to it.
And don't forget to support this site.
 ==
The Rise Of The Inhumanes — Paul Craig Roberts
The Rise Of The Inhumanes
Paul Craig Roberts
America's descent into totalitarian violence is accelerating. Like the Bush regime, the Obama regime has a penchant for rewarding Justice (sic) Department officials who trample all over the US Constitution. Last year America's First Black President nominated David Barron to be a judge on the First US Circuit Court of Appeals in Boston.
Barron is responsible for the Justice (sic) Department memo that gave the legal OK for Obama to murder a US citizen with a missile fired from a drone. The execution took place without charges presented to a court, trial, and conviction. The target was a religious man whose sermons were believed by the paranoid Obama regime to encourage jihadism. Apparently, it never occurred to Obama or the Justice (sic) Department that Washington's mass murder and displacement of millions of Muslims in seven countries was all that was needed to encourage jihadism. Sermons would be redundant and would comprise little else but moral outrage after years of mass murder by Washington in pursuit of hegemony in the Middle East.
Barron's confirmation ran into opposition from some Republicans, some Democrats, and the American Civil Liberties Union, but the US Senate confirmed Barron by a vote of 53-45 in May 2014. Just think, you could be judged in "freedom and democracy America" by a fiend who legalized extra-judicial murder.
While awaiting his reward, Barron had a post on the faculty of the Harvard Law School, which tells you all you need to know about law schools. His wife ran for governor of Massachusetts. Elites are busy at work replacing law with power.
America now has as an appeals court judge, no doubt being groomed for the Supreme Court, who established the precedent in US law that, the Constitution not withstanding, American citizens can be executed without a trial.
Did law school faculties object? Not Georgetown law professor David Cole, who enthusiastically endorsed the new legal principle of execution without trial. Professor Cole put himself on the DOJ's list of possible federal judicial appointees by declaring his support for Barron, whom he described as "thoughtful, considerate, open-minded, and brilliant."
Once a country descends into evil, it doesn't emerge. The precedent for Obama's appointment of Barron was George W. Bush's appointment of Jay Scott Bybee to the US Court of Appeals for the Ninth Circuit. Bybee was John Yoo's Justice (sic) Department colleague who co-authored the "legal" memos justifying torture despite US federal statutory law and international law prohibiting torture. Everyone knew that torture was illegal, including those practicing it, but these two fiends provided a legal pass for the practitioners of torture. Not even Pinochet in Chile went this far.
Bybee and Yoo got rid of torture by calling it "enhanced interrogation techniques." As Wikipedia reports, these techniques are considered to be torture by Amnesty International, Human Rights Watch, medical experts who treat torture victims, intelligence officials, America's allies, and even by the Justice (sic) Department. https://en.wikipedia.org/wiki/Jay_Bybee
Others who objected to the pass given to torture by Bybee and Yoo were Secretary of State Colin Powell, US Navy General Counsel Alberto Mora, and even Philip Zelikow, who orchestrated the 9/11 Commission coverup for the Bush regime.
After five years of foot-dragging, the Justice (sic) Department's Office of Professional Responsibility concluded that Bybee and his deputy John Yoo committed "professional misconduct" by providing legal advice that was in violation of international and federal laws. The DOJ's office of Professional Responsibility recommended that Bybee and Yoo be referred to the bar associations of the states where they were licensed for further disciplinary action and possible disbarment.
But Bybee and Yoo were saved by a regime-compliant Justice (sic) Department official, David Margolis, who concluded that Bybee and Yoo had used "poor judgement" but had not provided wrong legal advice.
So, today, instead of being disbarred, Bybee sits on a federal court just below the Supreme Court. John Yoo teaches constitutional law at the University of California, Berkeley, School of Law, Boalt Hall.
Try to imagine what has happened to America when Harvard and Berkeley law professors create legal justifications for torture and extra-judicial murder, and when US presidents engage in these heinous crimes. Clearly America is exceptional in its immorality, lack of human compassion, and disrespect for law and its founding document.
Hitler and Stalin would be astonished at the ease with which totalitarianism has marched through American institutions. Now we have a West Point professor of law teaching the US military justifications for murdering American critics of war and the police state. http://www.theguardian.com/us-news/2015/aug/29/west-point-professor-target-legal-critics-war-on-terror Also here: http://www.informationclearinghouse.info/article42758.htm The professor's article is here: http://warisacrime.org/sites/afterdowningstreet.org/files/westpointfascism.pdf
William C. Bradford, the professor teaching our future military officers to regard moral Americans as threats to national security, blames Walter Cronkite for losing the Tet Offensive in the Vietnam War by reporting the offensive as an American defeat. Tet was an American defeat in the sense that the offensive proved that the "defeated" enemy was capable of a massive offensive against US forces. The offensive succeeded in the sense that it demonstrated to Americans that the war was far from over. The implication of Bradford's argument is that Cronkite should have been killed for his broadcasts that added to the doubts about American success.
The professor claims to have a list of 40 people who tell the truth who must be exterminated, or our country is lost. Here we have the full confession that Washington's agenda cannot survive truth.
I am unaware of any report that the professor has been censored or fired for his disrespect for the constitutionally protected right of freedom of expression. However, I have seen reports of professors destroyed because they criticized Israel's war crimes, or used a word or term prohibited by political correctness, or were insufficiently appreciative of the privileges of "preferred minorities." What this tells us is that morality is sidetracked into self-serving agendas while evil overwhelms the morality of society.
Welcome to America today. It is a land in which facts have been redefined as enemy propaganda, a land in which legally protected whistleblowers are redefined as "fifth columns" or foreign agents subject to extermination, a land in which America is immune from criticism and all crimes are blamed on those whom Washington intends to rule.
Barron, Bybee, Yoo, and Bradford are members of a new species—the Inhumanes—that has risen from the poisonous American environment of arrogance, hubris, and paranoia.